Clothing that makes a difference for the planet
Plastic-free packaging

All our products are shipped in packaging made from plants, not plastic.

Made from natural materials

Teemill use natural materials, not plastic. And every product has been designed to be sent back when it's worn out for recycling.

Renewable energy

Our products are printed to order so there's no waste. And Teemill use renewable energy from the sun and wind to power production.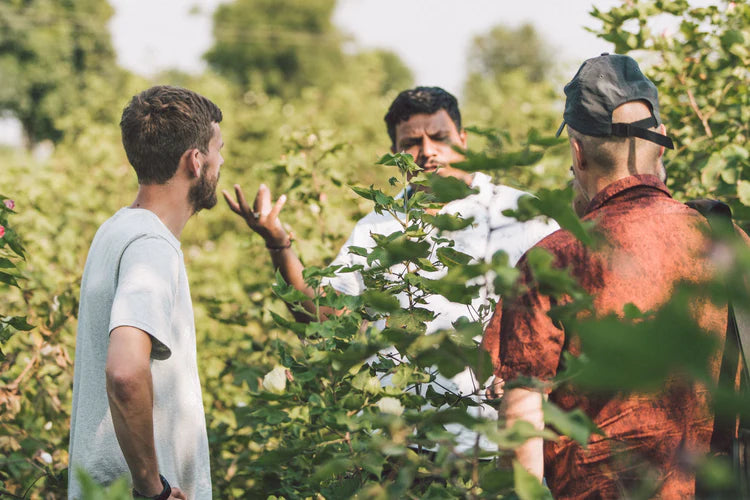 Natural and organic
We use Teemill because each product we make with them is designed to be sent back when worn out, and we make new products from the material that's recovered.
That starts at a materials level, by choosing natural organic fibres. Organic cotton is better for the producers and the ecosystem in which it is produced. Instead of more toxic pesticides, fertilisers or plastic, organic farming encourages biodiversity and leads to the extra soft feel of our products. This leads to higher earnings for farmers with better soil quality and water security, with food crops grown on the same soil in the dry season. Less inputs also means less water, but even organic cotton is still a thirsty crop. So where you grow it matters. The fields that grow the organic cotton for Teemill products are in the North of India, where the monsoons fill reservoirs that supply almost all the water needed.
Certified Organic to the Global Organic Textile Standard
How our t-shirts are made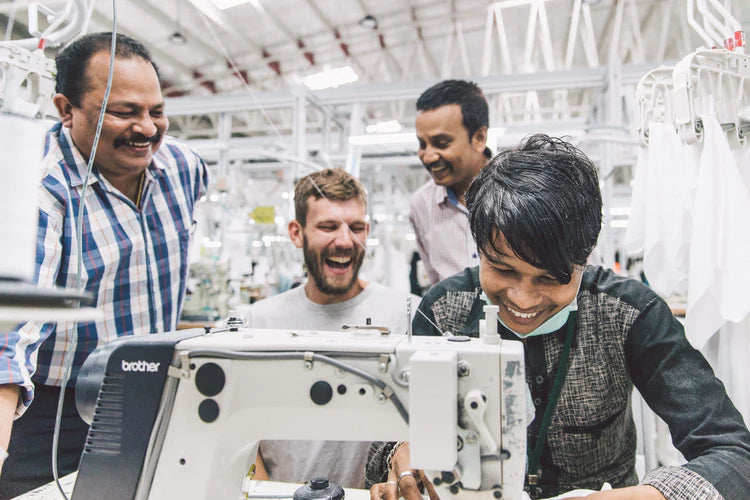 Modern production
Teemill develops technology at its factory to improve all aspects of t-shirt printing. This includes working on lower impact inks, software, machinery and automation technologies.
It enables Teemill to make products in real time. At the factory, products are only made after they have been ordered - there is no waste. From this integrated and digitised supply chain, efficiencies are created and the cost savings can be reinvested in the facilities, working conditions and team.
Consequently the Teemill factories on the Isle of Wight, in India and in Europe, the environment is clean, light, modern and positive as would be expected from any 21st century manufacturer. Production centres are audited for a wide range of social and sustainability criteria and powered by renewable energy.
- High-tech, low waste
- Certified organic cotton
- Open access technology
- SA8000 Certified (Social Accountability Audit)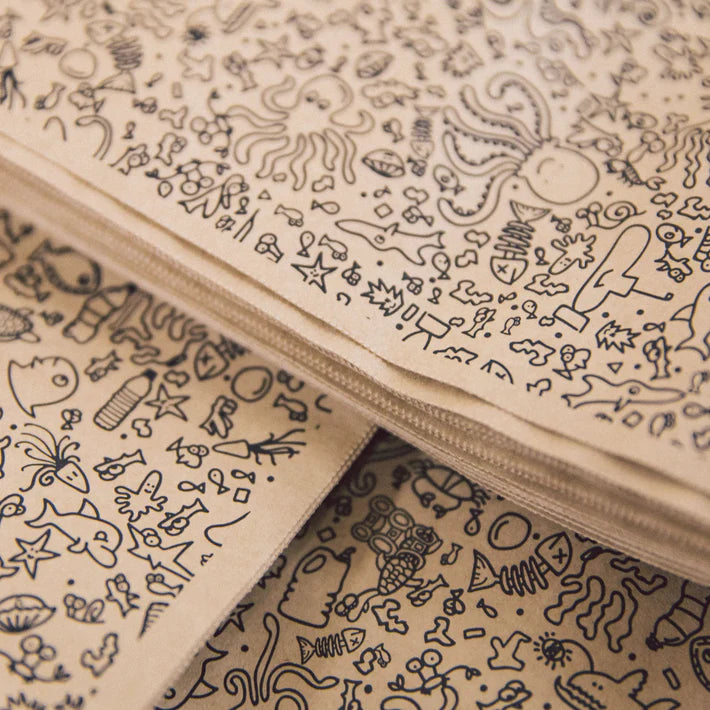 Plastic-Free Packaging
By 2050 there will be more plastic in the ocean than fish. This is bad. Instead of plastic packaging, Teemill uses a rip and splash-proof mailer bag made out of paper. Big orders come in cardboard boxes, with paper-based tape.
- Plants, not plastic
- Reuse the packaging or colour it in
- Recycled material stickers
Renewable energy
Clean, renewable energy is a vital tool to reduce the worst effects of climate change. Throughout our supply chain renewable energy is used. In the UK, Teemill own a solar farm and power manufacturing operations with renewables. In India, the factory owns two wind farms and a 150kw PV array. Renewable energy is affordable, reliable and something we are committed to using.
Within the factory machine-to-machine communications technology allows Teemill to dynamically turn equipment on and off only when it is needed, balancing our manufacturing demand with on site generation.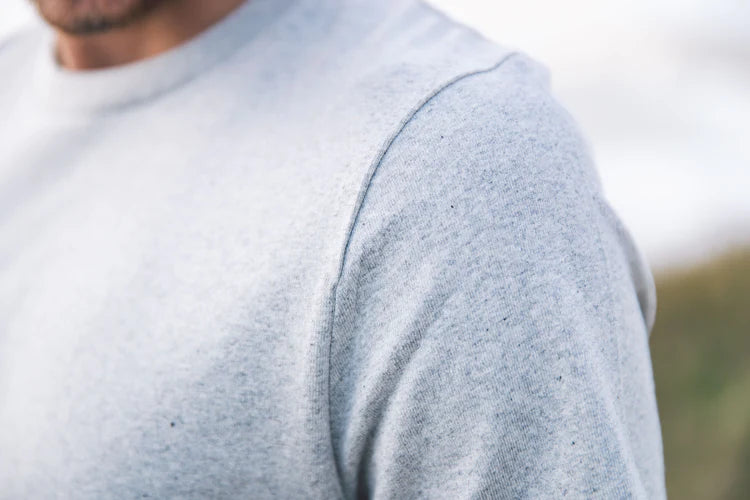 Made to last
We use Teemill because their products are made to last and we encourage you to care for them properly and use them for as long as possible. T-shirts are printed to order in the UK using water based inks one at a time and in real time, so there's no waste from over-stocked designs and sizes. What is made is only what people need, when they need it. When products are no longer wearable, each is designed to be sent back to the manufacturer and the material reprocessed, respun and made into new products. You can find instructions on how to do this inside every product on the washcare label. Scan the code, and get Freepost code (if you're in the UK) to send the item back and get store credit in return.
Let's keep natural materials flowing, and end waste together.
-Made to be remade
-Plants not plastic
-Freepost recovery code inside